Nathalie
Business strategist, public speaker, investor, playwright, activist and global misfit.
I'm an international business expert and former dot-comer (currently studying at Columbia) passionate about helping women thrive in business. I recently left a perfectly wonderful career to embark on a 2 year mission to learn about storytelling and creativity.
Crazy? Maybe.
Healthy? Heck yeah!
I launched my first startup at the age of 20. Since then, I've been helping organizations (scroll down to see who) of all shapes and sizes launch new businesses and adapt to new, usually international markets. When I'm not in school, I keep my entrepreneurial muscles healthy by sitting on the boards of women-owned businesses I'm passionate about and of course, writing the weekly Therapy for Business Women Love Letters.
Praise for Nathalie
"Nathalie is far more than a remarkably expert, astute business strategist. She is some sort of bizarre angel making this annoying world of business good for women, like me, who could care less about business but have important work to offer and so have to (grudgingly) care.
As a specialist in Dancemeditation, I teach and direct a nonprofit with a variety of services, products, and endeavors; though it is small, it is complex. 'Doing business' has never been fun. Overwhelming, off-putting, I tackled it blindly, sporadically, haphazardly. I also tended to judge it as dirty-low-down compared to the lofty goal of my actual work. I may still feel a bit that way, but Nathalie has helped me hack this monster into reasonably sized pieces, clarify my direction, and take manageable steps that fit my truth and energy. Together we have transformed this once-onerous necessity into another experience altogether.
How does this look now? Engaging, purposeful, prosperous, often inspiring, even exhilarating. How did she do it? By uniting the bones of my business with, rather than dividing them from, the creative blood and guts of my work. She has accomplished this mighty achievement with brilliant clarity, kind grace, no-nonsense patience, and sparky humor.
I bow in gratitude." -Dunya Dianne McPherson, founder and Principal Teacher, Dancemeditation
"Growing up in a generation of women in which marriage and family was the expectation, I had no compass for finding my way in the marketplace. I was a teacher and writer and had made a video product that I thought was worth sharing. Nathalie has helped me shape my passion into a map that points the way forward. She supervised my product launch, helped me wend my way through social media and the blogosphere, develop my website to create a great first impression, and brainstorm about future products and my general financial goals—all this while lovingly assuring me that my pace and process with these new things was exactly the right rate of development. And, I've recouped more of my investment through online sales in a mere 6 months than I ever thought possible!
Nathalie rocks!"
- Mary Bond, author of The New Rules of Posture
"Nathalie is DYNAMITE at what she does! She has an incredible knack for holding your feet to the fire and keeping you focused and on message, all the while being incredibly nurturing and supportive. I came to her with a lot of passion and a dream but not a clue where to begin, and she gave me the blueprint to execute it."
-Melissa Maxwell, Director & Executive Producer of Fetus Envy
---
Speaking & Global Business Expertise
Nathalie has contributed to various publications as an expert in global SEO, digital media globalization, crowdsourcing and gender and culture issues in business, including  4-Hour Workweek by Timothy Ferriss (expanded version published December, 2009),  "Latino Link" Building Brands Online with Hispanic Communities and Content by Joe Kutchera (Sept 2010) and Internet Evolution.
In addition to mentoring women entrepreneurs, Nathalie has spent the last 14+ years advising industry leaders in both the for and non-profit sector including: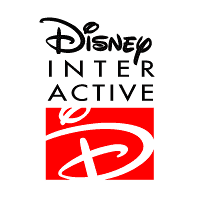 ---
Consulting & Advisory Opportunities
I am not taking on consulting clients or advising opportunities at this time (Therapy for Business Women is my way of remaining connected with women entrepreneurs while I take a deep dive into my current projects!), but I would be happy to help fabulous women like you find a good match with one of the many mentors, consultants and/or organizations in my network who I trust. If you're a woman-owned startup looking for capital, likewise, please reach out along with a brief overview of your venture.
nathalie (at) therapyforbusinesswomen (dot) com